Amanda Laprade
REGISTERED PSYCHOTHERAPIST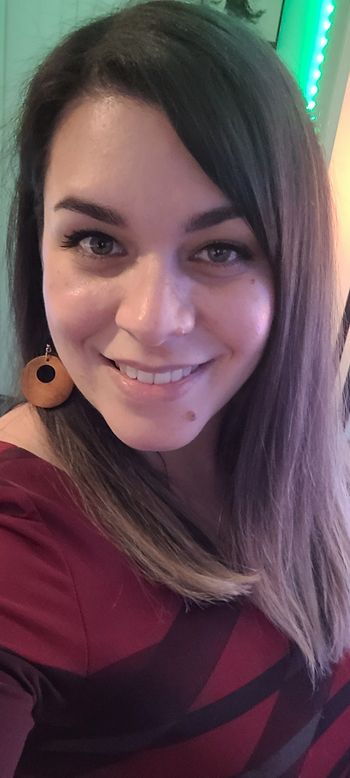 Amanda Laprade, M.A., RP
(she/her)
I am a compassionate psychotherapist with 6 years of experience in helping individuals overcome emotional, behavioural, and psychological challenges. My dedication lies in delivering compassionate and effective therapy, guiding individuals toward a more fulfilling and balanced life. I firmly believe in the transformative power of therapy to foster healing, personal growth, and overall well-being. My approach is warm, empathic, and non-judgmental, creating a safe space for clients to explore their inner experiences and find the support they need.
I hold a Master's degree in Counseling and Spirituality from Saint Paul University. As a licensed psychotherapist, I specialize in substance use and problem gambling addiction treatment, and trauma-informed therapy. My expertise extends to areas including relationship issues, life transitions, anxiety, stress, depression, grief and self-esteem. I am committed to ongoing professional development, ensuring that I stay up-to-date with the latest research and techniques to provide the highest quality of care to my clients.
My therapeutic approach is collaborative, holistic, and tailored to your unique needs. I draw from a variety of evidence-based techniques, including EFT, MI, attachment-based methods, polyvagal theory, positive psychology, grief support and CBT. Prioritizing a trusting and collaborative relationship, I emphasize active listening and empathy. I employ various therapeutic interventions, including mindfulness meditations, emotionally-focused techniques, inner-child work, experiential exercises, and cognitive-behavioral methods. My goal is to empower individuals to enhance self-awareness, develop coping skills, and build resilience for meaningful life changes.
My work is guided by the belief that every individual has the capacity for growth, healing, and self-discovery. I'm dedicated to helping my clients achieve greater self-understanding, self-acceptance, and personal fulfillment through a holistic approach that addresses both symptoms and underlying root causes of distress.
I provide individual counseling to adults aged 21 and older. I'm committed to creating an inclusive and affirming environment, welcoming clients from diverse backgrounds, cultures, and identities.
In addition to individual therapy, I have extensive experience in group therapy, particularly for clients dealing with addiction issues.
Availability: Accepting new clients
Works with: Individuals 21 years old and over
Language: English

Convenient Online Therapy

We support all diversity and are an inclusive, safe space where anyone is welcome.

Select the Therapist that best fits you