Breanna Trozzo
REGISTERED PSYCHOTHERAPIST (QUALIFYING) - TRAUMA SPECIALIST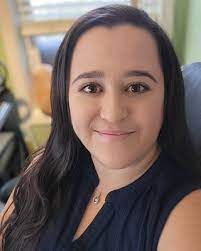 Breanna Trozzo, MACP, RP (Qualifying)
I am a dedicated and compassionate psychotherapist with experience in helping individuals navigate their emotional and psychological challenges stemming from experiences of trauma, abuse and neglect. I firmly believe that when trust, non-judgement and emotional safety are at the heart of our therapeutic relationship, it has the power to bring about positive and life-changing transformations. My approach is based on empathy, authentic connection and creating a safe space for clients to share their story.
I earned my Master's Degree in Counselling Psychology from Yorkville University, following my completion of my Honours Bachelor of Arts degree, with specialization in Psychology from the University of Ottawa. I am a Registered Psychotherapist (Qualifying) and have focused my training on trauma-focused approaches to counselling including EMDR. I consistently invest in my professional growth and am always adding to my therapy toolbox in order to ensure high quality care for my clients.
I specialize in working with individuals who have experienced trauma, abuse and/or neglect. I work with clients to identify and navigate the various impacts of trauma including, but not limited to, depression, anxiety, hypervigilance, flashbacks, shame, grief, and interpersonal relationship difficulties. I have a particular interest and focus in working those who have experienced childhood trauma and sexual abuse or assault. My practice also explores and supports successfully navigating the impacts of trauma on sleep and nightmares.
My therapeutic approach is rooted in trauma-focused and client-centered techniques, integrating evidence-based practices and tailoring treatment to each client's unique needs and goals for therapy. I believe in the power of creating emotional and psychological safety in the therapeutic relationship and strive to create a collaborative alliance with my clients. I value genuine connection and empathy, as well as providing a compassionate space in which you can explore, heal, and ultimately thrive.
I use an integrative approach, meaning I draw on a range of therapeutic techniques and interventions, including Internal Family Systems (IFS), Polyvagal Theory, Dialectical Behaviour Therapy (DBT), EMDR, Cognitive Processing Therapy, and other attachment-based and parts work therapies.
Philosophy
My work is guided by the belief that you are the expert of you. I am committed to supporting my clients by fostering resiliency, empowerment, and strength in all areas of life. I believe in authentic connection and the power of creating a space together that promotes validation, safety, and stability. My goal is to provide support in your healing process in a way that is meaningful to you. I strive to take the time to learn about how my clients' life experiences have impacted the way they see and interact with the world and collaborate to achieve meaningful healing.
Client Focus
I work with individuals from 16 years old all the way to 100+! If you are ready to begin your healing journey, I am here to support you. I foster an environment that is inclusive and supportive, embracing clients from a wide range of backgrounds, ages, cultures, and identities.
Additional Services or Offerings
In addition to individual therapy, I engage in facilitating trauma processing therapy groups for those who are looking to explore healing with elements of shared humanity and meaningful connection.
I am dedicated to providing therapy that is based in empathy and mutual respect. I do not believe in a one-size-fits-all or "bandaid-fix" approach. No matter what step of your journey you are on, I am ready to meet you where you are at and work towards getting to the root of your concerns. When you're ready, I invite you to take that first step and reach out to me.
Availability: Accepting new clients
Works with: Individuals 15 years old and over
Language: English

Convenient Online Therapy

We support all diversity and are an inclusive, safe space where anyone is welcome.

Select the Therapist that best fits you