Dr. Danielle Bouchard
CLINICAL PSYCHOLOGIST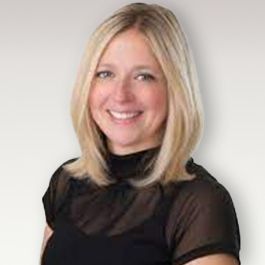 Dr. Danielle Bouchard, Ph.D., C.Psych
(she/her)
Dr. Danielle Bouchard is a compassionate psychologist who provides evidence-based psychological services to adults, primarily veterans and police, facing a wide array of challenges, including depression, anxiety, PTSD, developmental trauma and attachment injuries, emotional neglect, moral injuries/moral distress, interpersonal difficulties, poor self-esteem, grief and loss, burnout, emotional regulation difficulties, and adjustment to major life's transitions. She also conducts adult psychodiagnostic assessments.
Dr. Bouchard's approach is rooted in a deep commitment to her clients. She collaborates closely with them to define their objectives and tailored treatment plans to fit their individual needs. Her therapy is founded on trauma-informed and attachment-based principles, integrating emotion-focused, sensorimotor, polyvagal, compassion-focused, and cognitive behavioural therapeutic approaches into her treatment.
She strongly believes in the power of the therapeutic relationship as a cornerstone for change, a focal point she explored in her doctoral dissertation.
Dr. Bouchard holds a Ph.D. in clinical psychology from the University of Ottawa, graduating in 2018. Additionally, she has received specialized training in trauma, applying her knowledge within her private practice.
Availability: Not Accepting new clients
Works with: Adults 18 and over
Language: English

Convenient Online Therapy

We support all diversity and are an inclusive, safe space where anyone is welcome.

Select the Therapist that best fits you