Melissa Veerasammy
REGISTERED PSYCHOTHERAPIST (QUALIFYING) - ART THERAPIST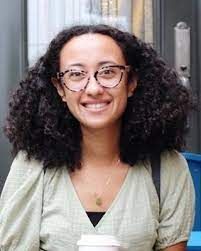 Melissa Veerasammy, M.A., RP (Qualifying)
(she/her)
I am a dedicated and compassionate psychotherapist with 3.5 years of experience in the art therapy and psychotherapy field, helping individuals navigate their emotional and psychological challenges. I firmly believe in the power of therapy to facilitate healing, personal growth, and overall well-being. My approach is warm, empathetic, and non-judgmental, creating a safe space for clients to explore their inner experiences and find the support they need.
I earned my Masters in Creative Arts Therapies, Art Therapy concentration from Concordia University. I am a registered psychotherapist (qualifying) and professional art therapist through the Canadian Art Therapy Association.
I continuously engage in professional development and stay updated on the latest research and techniques to provide the highest quality care to my clients.
I have experience in working with individuals facing challenges related to anxiety, autism, sexuality, borderline personality (BPD), chronic pain, coping skills, depression, family conflict, grief, relationship issues, school issues, self esteem, stress, suicidal ideation, trauma and PTSD and women's issues. I have a particular interest and expertise in ADHD, Anxiety, Depression, Burnout, Racial trauma, Grief & Loss, and Relationships.
My therapeutic practice is rooted in psychodynamic, person centred, compassion focused, culturally sensitive, humanistic and strength based approaches. I commit to using a trauma informed, intersectional and anti-oppressive stance within sessions. I believe in the power of the therapeutic relationship and strive to create a collaborative and trusting alliance with my clients. I emphasize active listening, empathy, and providing a non-judgmental space where clients can explore their thoughts, emotions, and experiences. I draw on a range of therapeutic techniques and interventions, including both art therapy and traditional talk therapy techniques. I believe in empowering individuals to develop self-awareness, coping skills, and resilience, enabling them to overcome obstacles and make meaningful changes in their lives.
My work is guided by the belief that every individual has the capacity for growth, healing, and self-discovery. I am committed to supporting my clients on their journey towards greater self-understanding, self-acceptance, and personal fulfilment. I believe in fostering a holistic
approach, addressing not only the symptoms but also the underlying root causes of distress.
I welcome folks of all ages and backgrounds to connect with me, prior experience in art is not needed. Art therapy can be integrated into sessions, and traditional talk therapy is always welcome. Let's explore if I'm the right fit for your healing journey.
I am committed to providing compassionate and effective therapy, guiding individuals towards a more fulfilling and balanced life. Together, we can navigate the challenges you are facing and work towards a brighter future.
Availability: Accepting new clients
Works with: Individuals 5 years old and over
Language: English

Convenient Online Therapy

We support all diversity and are an inclusive, safe space where anyone is welcome.

Select the Therapist that best fits you