Michelle Massunken
Social Worker | Clinical Director | Supervisor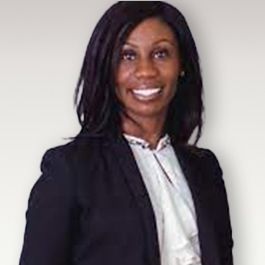 Michelle Massunken, MSW, RSW
(she/her)
Meet Michelle, a Social Worker and Clinic Director with a heart full of compassion and a passion for making a positive impact in the lives of others. With her unwavering dedication and extensive knowledge in the field, she has become a beacon of hope for those in need.
Michelle:
I was born with an innate sense of empathy and have always felt a deep connection to the struggles and challenges faced by individuals from all walks of life. This empathy, combined with my listening skills, allows me to truly understand the unique circumstances of each person I encounter.
My commitment to social justice and equality is the driving force behind my work. I firmly believe that every individual deserves to be treated with dignity and respect, regardless of their background or circumstances. My unwavering belief in the power of human potential fuels my efforts to empower and uplift those I serve.
As a master social worker (York University, 2009), I possess a vast array of skills and expertise. I am well-versed in various therapeutic approaches, allowing me to tailor my interventions to meet the specific needs of my clients. Whether it's providing counseling, advocating for social change, or connecting individuals with vital resources, I am always ready to go above and beyond to ensure the well-being of those I serve.
I have several years of experience in the treatment of mood and anxiety disorders, including, Post Traumatic Stress Disorder (PTSD), Anxiety, Depression, and Addictions. I have had a range of clinical experience in various mental health settings including, the Operational Traumatic Stress Support Centre (OTSSC) at the Department of National Defence (DND), the Operational Stress Injury clinic (OSIC) at the Royal Ottawa Hospital. My approach to treatment involves a client-centered, integrative approach. I have been trained in the use of numerous evidence-based interventions, some of which include: Eye Movement Desensitization Reprocessing (EMDR), Cognitive Processing Therapy (CPT), Prolonged Exposure (PE), and Cognitive Behavioural Therapy (CBT).
My warm and nurturing nature creates a safe and welcoming environment for my clients. I understand that healing and growth can only occur in an atmosphere of trust and acceptance. Through my genuine care and support, I help individuals navigate the complexities of life, empowering them to overcome obstacles and achieve their full potential.
My patience, resilience, and ability to remain calm in challenging situations make me a trusted ally in times of crisis. I approach each person I encounter with an open mind and a non-judgmental attitude, fostering a sense of belonging and acceptance.
In my spare time, I continue to expand my knowledge and skills through ongoing professional development. I am always seeking new ways to enhance my practice and stay up-to-date with the latest research and best practices in the field of social work.
My commitment to the well-being of others, coupled with my genuine compassion and expertise, make me an asset to the field of social work. My ability to inspire hope and facilitate positive change is a testament to my dedication and passion.
Availability: Not Accepting new clients
Works with: Adults 18 and over
Language: English

Convenient Online Therapy
We support all diversity and are an inclusive, safe space where anyone is welcome.

Select the Therapist that best fits you