Sheri Cardwell
Office Manager and Heart of the Clinic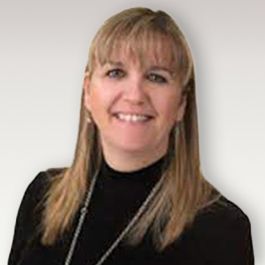 Sheri Cardwell
(she/her)
Meet Sheri, the heart and soul of our psychology practice. As the office manager, she brings warmth, compassion, and a genuine desire to help others to every interaction. With her infectious smile and nurturing nature, Sheri creates a welcoming and comforting environment for both our clients and our team.
Sheri's passion for psychology and her dedication to supporting mental health shines through in everything she does. She understands the importance of providing a safe space for our clients to share their thoughts and emotions, and she goes above and beyond to ensure their needs are met with empathy and understanding.
Not only does Sheri excel in managing the day-to-day operations of our practice, but she also possesses an innate ability to connect with people on a deeper level. She is a great listener, always ready to lend a compassionate ear and offer guidance when needed. Her genuine care for others is evident in her interactions, making her an invaluable asset to our practice.
Sheri's creativity and problem-solving skills are unmatched. She effortlessly finds innovative solutions to any challenges that may arise, ensuring that our practice runs smoothly and efficiently. Her attention to detail and organizational prowess keep us on track and allow our clinicians to focus on what they do best - helping our clients thrive.
Outside of work, Sheri is an avid advocate for mental health awareness. She actively participates in community events and initiatives, spreading positivity and knowledge wherever she goes. Her dedication to making a difference in the lives of others is truly inspiring.
In summary, Sheri is the backbone of our psychology practice, the glue that holds everything together. Her warm and caring nature, coupled with her exceptional organizational skills, make her an invaluable asset to our team. With Sheri by our side, we can confidently say that our practice is in the most capable hands.

Convenient Online Therapy
We support all diversity and are an inclusive, safe space where anyone is welcome.
Select the Therapist that best fits you