Tina Wilston
Registered Psychotherapist | Clinical Director | Supervisor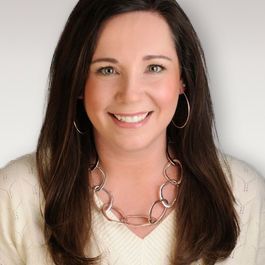 Tina Wilston, M.Ed., RP
(she/her)
Tina Wilston is an esteemed and compassionate professional in the field of psychotherapy and neurofeedback. With extensive experience as a Registered Psychotherapist and a deep understanding of the power of neurofeedback, she has dedicated her career to helping individuals achieve optimal mental well-being and personal growth.
Tina's journey in the field of psychotherapy began with her Bachelor's degree in Psychology from Carleton University, which sparked her fascination with the human mind and the intricate workings of the brain. She went on to pursue advanced training, earning her Master's degree in Counseling Psychology from the University of Ottawa and becoming a registered psychotherapist. Her educational background, combined with her natural empathy and genuine desire to help others, has positioned her as a trusted and highly sought-after practitioner.
Driven by her passion for integrating cutting-edge therapeutic modalities with traditional psychotherapy, Tina founded a successful group practice clinic focused on psychotherapy and neurofeedback. With her vision and leadership, the clinic has become a trusted resource for individuals seeking comprehensive and evidence-based mental health support.
As a neurofeedback practitioner, Tina is working towards the prestigious BCN designation, indicating her expertise in using neurofeedback as a powerful tool for promoting brain health and optimizing neurological functioning. With her deep understanding of the brain's capacity for change and neuroplasticity, she employs neurofeedback techniques to help individuals regulate their brainwave activity and address a wide range of mental health concerns.
Tina's approach to therapy is rooted in compassion, empathy, and a deep respect for each individual's unique journey. She creates a safe and nurturing environment where clients can explore their thoughts, emotions, and experiences. By combining traditional psychotherapy techniques with neurofeedback interventions, she empowers individuals to overcome challenges, reduce symptoms, and enhance their overall well-being.
In addition to her clinical work, Tina is a passionate advocate for mental health awareness and destigmatization. She actively engages in community outreach programs, delivering workshops and seminars on various mental health topics. Her commitment to ongoing professional development ensures that she stays at the forefront of advancements in psychotherapy and neurofeedback, providing her clients with the highest level of care.
Outside of her practice, Tina enjoys spending time in nature, practicing mindfulness, and engaging in activities that nourish her own mental well-being. She believes in leading by example and strives to inspire others to prioritize their mental health and embark on a journey of self-discovery and personal growth.
Tina Wilston is a dedicated and highly skilled psychotherapist, neurofeedback practitioner, and founder of a leading group practice clinic. With her unwavering commitment to helping individuals thrive, she continues to transform lives by providing compassionate and effective mental health support.
Availability: Not Accepting new clients
Works with: Adults 18 and over
Language: English

Convenient Online Therapy
We support all diversity and are an inclusive, safe space where anyone is welcome.
Select the Therapist that best fits you